View All Hooded Blankets
View All Sofa Covers
View All Shower Curtains
View All Tapestry
View All COMPUTERS and ACCESSORIES
Grow a Self-sufficient Kitchen Garden – In Corona Pandemic
Quarantine has locked down the whole world. We have been restricted to our own places because of COVID-19. World Health Organization has declared this pandemic a "Public Health Emergency". There is no business for a few months. Everything is down. We wait in ques watching empty shelves of grocery stores. It seems like we all are part of a Hollywood movie who are having an attack of supernatural creatures on our worldly setups. No business in on route. Everything is closed. The self quarantine has not only banned all kinds of public gatherings but it has also restricted children to their homes. There are no schools, no parks, no restaurants, no markets, no outing from a few months. Every type of religious and social gathering is prohibited. This sudden change from a busy hectic life to a complete locked down has many impacts on our mental health. Kids, youngsters, elders and everybody else is disturbed by this routine of lockdown. But we have to follow the lockdown strictly. This Global Coronavirus Pandemic is a real test for us as nations. We have to restrict ourselves to our homes as it is the question of health.  To stay home and to quit social life is the demand of time. But we all are not used to this new routine because it is quite opposite to the old world rules.
Since we all are eager to spend our positive energy into a constructive hobby because primarily we have nothing to do except to be panic about doing grocery shopping in the global corona pandemic; so I have found for many of us that gardening is a productive way to spend time in this pandemic. Do you know gardening is such a healthy option as well as an engaging activity? A few days ago, I was looking for a productive hobby as well as a relaxing activity so I got an idea of gardening from a friend's father who started planting vegetables in their own garden on the news of lockdown in March. Although my friend has her own lawn at home that is quite vast and beautiful, but her father decided to grow their own fresh vegetables during this lockdown.  At the moment they started gardening, I did not assume it as a serious activity to do by myself in my off days but now I have realized that gardening does not only engage us in productive activity but we also enjoy plucking our own grown fresh vegetables. Believe me, these homegrown vegetables have an awesome light taste than those we get from a shop. By getting your hands a little dirty, you can achieve a whole bunch of fresh homegrown vegetables.
We all know that situations are going worst day by day. COVID-19 is making people its victims in the worst and quick way. Things are getting short. We have to see empty shelves of grocery stores. It can be assumed that if things do not settle down, there could be a food shortage possibly. Let us all wish and hope for the best. I wish there would be no food shortage as the world has already seen worst, worst and worst days. The main point for gardening is to get engaged in a healthy activity.
Grow Your Own Vegetables:
Believe me, once you start growing your own vegetable plants, there is a hard way to go back. You would love picking your own homegrown vegetables. You would start loving their plants, their shapes, and colors. Their fresh colors will attract you. It will please your heart and eyes. Growing your own garden gives you a platform to observe nature, plants closely and solely.
Seeing your own plants growing green will soothe your soul. Above all, you will enjoy a great experience of eating your own grown fresh vegetables. Believe me, it has different and really an awesome taste. Start growing your own kitchen garden and develop the habit of eating fresh. Starting your own kitchen garden at home will also help you to engage in a constructive and optimistic activity. It will cut your boredom with a positive change.
Kitchen Gardening - Engage Your Children in a Healthy Activity:
Now, schools are closed due to COVID-19 and children have no classes. The government has announced to lock down everything on account of Coronavirus. Children have holidays but they cannot enjoy these pandemic holidays like summer or winter vacation because all they have to stay home. There are no summer camps. There are no parks open anymore. No more picnics, these days. Children are getting offensive and bore because of this continuous lock. So it is the parents' duty to keep them engaged in a healthy activity at home. It will also teach children to develop healthy habits of eating fresh and healthy vegetables. It will also build interest in children to get involved in practical activities rather than staying on the laptop all day and playing video games. Besides all this, to get the children involved in gardening will help them to learn the parts of plants and their growth cycle.
Gardening will keep children occupied with science practical at home. So when they will have their science class and lecture on plants, they will surely have a better understanding of plants because they would have already seen the plants growing practically. Kitchen gardening will provide a practical lesson of plants and their growth to the kids. It will also teach them healthy habits of eating healthy and fresh rather than junk foods all the time.
Get Fresh – Eat Fresh:
Get fresh, eat fresh and stay healthy. Feels difficult to get this verse? Or feels hard to achieve it? No worries! I found gardening is the best solution. By growing your own vegetables, you can get fresh and healthy stuff to eat. You will find the freshness of vegetables grown in your home garden is far, far much better than those bought from the market.
In markets, there is a long process of picking and brining vegetables from farms to the shops. This ultimately decreases the freshness of vegetables. Believe me, there is a whole difference of taste between homegrown fresh vegetables and market based shopped vegetables.
Start growing and eating your own homegrown fresh vegetables and their satisfied taste will make you feel blessed. So from now, you do not need to do panic shopping for vegetables. All you have to do is to start producing your own fresh vegetables in your backyard. It will also keep you occupied during the quarantine.
Beginner and Do not Know Much about Gardening?
If you are a beginner, it will take time to enjoy all the charms of gardening. But you would surely enjoy the joy of reaping your own grown vegetables. If you are thinking that growing vegetables take a lot of time and then harvesting – it is a long process. No, you do not worry because some plants luckily have short growing seasons.
In this blog, I am sharing some easily grown vegetables with some genius tips for your ease.
Succulent Tips for Beginners:
Nothing is unachievable if you really have courage. If you aim and take the first step to do anything, rest you will find all the ways to run like a genius. I believe that Route to Finesse Gardening is favored by Succulent Tips.
 After all, this is the question of your health to stay safe and eat healthily so I am extra careful while mentioning genius hacks and skillful tips for gardening. Thus you really do not need to worry if you are a beginner because in this blog I am going to give all the required guidance for growing vegetables at home.
Chill and No Need to Fed up:
You do not need to be anxious anymore about the corona pandemic. From now you can easily start investing your energy in kitchen gardening that is healthy as well as a pleasing activity.
 Turn your chill mood on. Keep calm and start growing vegetable plants.
Choose an Area for Gardening:
First of all, you need to choose a location to start kitchen gardening at home. If your home has a backyard space, there is no worry for you to get a place for Kitchen Gardening. You can select some specific areas from the backyard.
If your backyard has a grounded lawn already, you can directly get an area from it to start kitchen gardening. But you do not have a lawn but a backyard at home. You need to do little effort while preparing a small patch from the backyard and getting a ground soil bed.
Many houses do not have backyards or their backyards are already occupied. For such situations, you can prepare self-made soil beds. Yes, for this you can get some old water tubs from home and put soil in them. You can also decorate old water tubs by painting them beautifully.
For this you can also engage your children in panting tubs. They would love it. I remember during my school life, I used to color plant pots at home very fondly. In summer vacation, I used to paint some of the pots with beautiful colors.
You can also get large pots from the market. There is no difficulty growing vegetables in pots.
Do not Rush and Keep Calm:
While gardening you have to take each step carefully. You must not rush to grow them too early because planting has a type of chemistry and natural phenomena for that you need to be careful and keep patience. But it is really not difficult. By getting a few tips and some basic information, you can achieve your required vegetables in kitchen gardening.
First, you need to stay calm and build your mind for gardening. Get some motivation for a growing kitchen garden. Once, you feel self-motivated there would be no hurdles for you. Your enthusiasm will help you to stay energetic for new gardening activities.
Prepare Soil Bed:
One of the main requirements for successful planting is to prepare Soil Bed from well-drained soil. Basically, well-drained soil is that specific soil which has a moderate capacity of draining water. It does not drain water so quickly leaving the plants roots dry. Well drained soil also does not drain water so poorly and slowly leaving the water roots in a continuous humidity which also decreases oxygen level that ultimately kills the plants. So, for well drained soil it is necessary to have a moderate and require a capacity of water drainage. 
Before making soil bed for plants you need to test the drainage capacity of the soil. One of the major requirements of gardening is to get well-drained soil which is full of all required nutrients.
Add Compost:
Compost is a decomposed organic matter obtained from the process of composting of waste materials. Compost is also called soil conditioner because it contains healthy nutrients for plant growth.  It acts as a fertilizer and natural pesticides for plants. Compost is very essential for organic planting.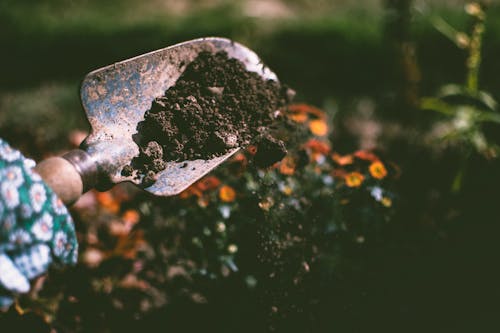 So while you prepare soil bed make sure to add a suitable little proportion of compost in well-drained soil and mix it thoroughly.  It will provide all the essential nutrients to your plants. It helps to get colorful, fresh and healthy plants.
Easy to Grow Vegetable Plants for Kitchen Gardening:
There are a lot of vegetables which can be grown easily. But here, I am sharing some basic vegetable plants. These can be easily grown at home and their vegetables are useful in daily meals.
Grow Lettuce:
Lettuce is one of the most useful vegetables. It is so easy for beginners to grow lettuce at home. Lettuce requires a good exposure of sun, a proper soil bed with required fertilizer for its good growth. Lettuce can be grown easily and quickly in pots or on the ground in the backyard. Usually, lettuces do not require a vast area for growth. All you require is a standard soil bed, water, and sunlight.  If you are growing in pots, you need to keep the pots near the window or where sunlight approaches.
After preparing soil bed, you need to choose which type of lettuce you want to grow. Choose one of these lettuce varieties: Merlot, Salad Bowl, Tom Thumb, Merlot, Red Deer Tongue, Lollo Rosa, Darden Babies, and Black Seeded Simpson. 
When you will go to buy seeds or seedlings of lettuce do not get worried from these names. All the varieties are easy to grow you can choose your favorite one.
 Lettuce Seeds or Lettuce Seedlings:
There are two ways to grow lettuce. One is to grow seed or to grow seedlings. Growing seeds is a long process because seeds take time to sprout out. So if you do not want to wait seeds sprouting then directly buy seedlings and plant these young plants into the soil. I would prefer you to plant seedlings instead of seeds. But there is no loss if you plant seeds. Both are fine in their own ways. Seedlings are easily available in the nursery.
Do not forget to give water lettuce plants on a regular basis. While watering you have to remain very careful. Do not give extra water and also do not let the plants get dry. You can check the humidity level of water in the soil by pocking your finger in the soil.
Here, I would like to add a tip that Lettuce grows better at room temperature. So you should be careful to provide a suitable temperature for lettuce plants.
You also need to fertilize lettuce after three weeks of planting. Any nitrogen-rich fertilizer or alfalfa is fine for lettuce. But if your soil bed has well-drained soil and a mixture of compost; and you are providing standard sunlight and giving water properly then you do not require any fertilizer. After three weeks, you will see if lettuces are growing healthy so do not use fertilizer. But if you find them dull and unhealthy, do add some amount of fertilizer.
Lettuces get ready in a month after planting them. So after 35 to 40 days, your lettuce plants are ready to be eaten. Adding another tip, try to harvest lettuces in the morning because in morning plants are well hydrated. Harvesting lettuces in the morning or after morning can help you attain a healthy yield.  Cut outer and old leaves only, do not cut young and small leaves. This will help you to have a continuous yield of lettuces.
Grow Tomatoes in Your Kitchen Garden:
Growing tomatoes is too much fun. I remember once my mother planted tomatoes in our kitchen garden and they were so beautiful. Tomato plants look very beautiful while loaded with fruits. We did not actually buy seeds or seedlings of tomatoes, my mother throw seeds of refresh tomatoes which were about to be rotten. Then eventually these seeds start sprouting and growing. We got a dozen tomato yield. This happens due to a favorable spot of planting. Our backyard has enough sunlight exposure that is healthy for many plants.
Tomatoes require sunlight. According to an average estimate, five to six hours of daily sunlight exposure is necessary for the tomato plant.  Like lettuce, you can also grow tomato plants in pots.
All you need to plant tomato seeds or seedlings in a well-prepared soil bed. Make share to give water to plants while heir soil starts getting dry. Then well care can assist you to get a good yield of fresh tomatoes. Usually, tomato plants have a good yield of tomatoes so you do not need worry. Tomato plants do not even require extra care. But you have to be careful to provide enough sun exposure to plants.
Usually, tomato plants get loaded fruits. Once you feel, tomatoes are ripened then pluck the potatoes from plants. You can store them also in a refrigerator or freezer. You can also send these tomatoes to your neighbors. This little gift will a kind gesture in the harsh corona pandemic.
Grow Scallions in Your Kitchen Garden:
Scallions are green onions actually. One of the best easy to grow vegetables in your kitchen garden is scallions. They do not even require a lot of space. They have a good yield ratio. They do not require extra maintenance and extra care. With suitable sun exposure, water supply and a standard soil bed; you can get your own homegrown fresh green onions. Scallions have milder size than the actual onions which we buy from the market but they can be easily used in our meals. Scallions are also used as topping for many meals.
Scallions, also known as green onions, are a part of the onion family. Although they are milder than most onions, they can easily be added to your dishes as a topping.  To grow green onions, you can easily buy scallion seedling from the market or else you can grow onion seeds also. 
Scallions take two to three weeks to grow. After two to three weeks you can pluck old mature leaves of green onions for topping of dishes. Scallions keep growing its leaves again for many months then they start getting older and producing seeds. You need to water your plants evenly. While you are watering the plants keep in mind that they do not require and an excessive amount of water supply. You need to keep the water supply moderate.
Provide enough water quantity which keeps them alive, humid and fresh. Make sure to give the required water supply because plants need water to live alive and also in photosynthesis. That's why I told you about keep your pots near to the window so that plants get sun exposure. Sunlight and water both are necessary requirements for plants' health.
 Grow Mint and Basils in Your Kitchen Garden:
Growing mint and basils at home are so easy to be grown. Mint and basil both have health benefits and requirements of each home.
They require an accessible supply of water and grow fast. So every morning you will pick your own basil leaves to add in omlate.  Basil adds nice flavors to meals like pizza, kinds of pasta, salads, and omlates.
Growing basil and mint at home does not only provide you their fresh yield but it also has a lot of health benefits.  Basil acts as an antioxidant, best for liver, protects the skin against aging, and reduces high blood pressure and fights against cancer creating agents. Basil is also good for mental health and helps to reduce stress. 
Mint, on the other hand, is also rich in nutrients and has very healthy properties. It improves digestion and good for mental health.
Grow Kale in Your Kitchen Garden:
I am sure Kale would be one of the best grown vegetables in your kitchen garden. It is so easy to grow kale at home. It grows quickly can we can harvest it within a month. You can also grow it by cutting its bud and planting it into the seedbed. Soon it will start sprouting and you will have your own grown kale within one month. It will hardly take 20 to 30 days.
You can also get its seeds from the market and plant them. There is no difficulty in getting its yield. By the end, the healthy yield is surely going to boost your interest in gardening. It will also track you back towards healthy eating habits.
Kale has health benefits. It has powerful antioxidants. It helps to reduce cholesterol levels and hence, improve the heart system. Kale also has cancer frightening characteristics. It is so far one of the best sources of vitamin C and vitamin K.
Grow Coriander In Your Kitchen Garden:
Growing coriander in the kitchen garden is also the best and easy option.  Coriander seeds are used for its planting and that is a very easy way. All you have to plant coriander seeds in a seedbed, and need to give water and enough sun exposure. You will get fresh coriander within weeks of planting it.
Grow Oregano and Parsley in Your Kitchen Garden:
Oregano and Parsley can be grown easily in a temperate zone with all the required steps of planting.
Grow Carrot, Capsicum, Melons, Broccoli and Egg Plant in Your Backyard:
If you have a proper backyard in your home and you are living in a temperate zone like Sydney and Victoria then you can easily grow Carrots, Broccolis, Capsicums, Eggplants, and Melons in your backyard. 
You can also grow a few plants of these vegetables in pots but for that, you need huge pots like old tubs filled with soil bed.
All these vegetables and fruits can be grown easily and they require proper sun exposure. So for people living in temperate zones, to grow their own vegetables is a blessing, Because these plants flourish best in temperate zones.  But all these mentioned vegetables can also be grown in cool areas. Like carrots, broccoli, capsicums can be grown well in cool zones.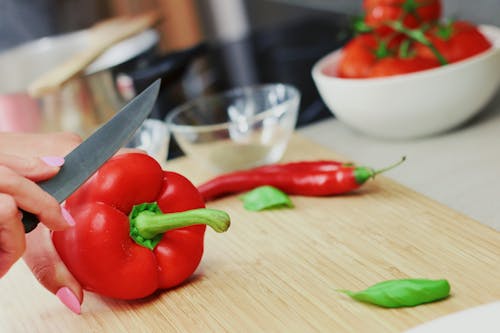 Grow Cucumbers in Your Kitchen Garden:
Growing cucumbers in your backyard is a whole blessing. Cucumbers have so many benefits that you cannot resist it. It is good for the skin. It contains antioxidants. It aids in weight loss. It helps in keeping hormones maintained.  Cucumbers can be grown in any area including Tropical, Mediterranean, Cool and Temperate zones. 
But you need to take care of all these plants well with a proper check and balance of all the things from fertilizers to the water supply. They do not grow only in dry and arid lands.  You can plant their seeds or seedlings depend upon availability.
Grow Garlic and Spinach in Your Kitchen Garden:
Growing garlic and spinach at home is a great idea. Spinach is rich in nutrients. It has a rich amount of vitamins and essential nutrients.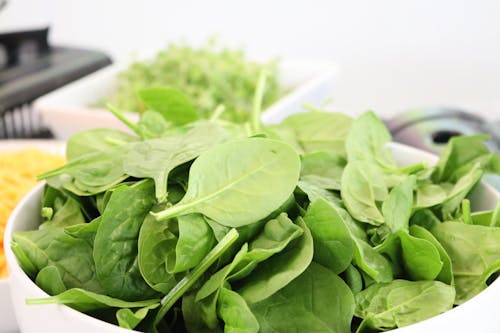 Garlic helps in reducing blood pressure. It is good against heart diseases.  It helps in maintain cholesterol levels. It also contains antioxidants that help to prevent diseases like Alzheimer's.
Both garlic and spinach grow quickly and easily. They do not require and extra care or labor.
At first, you must choose seeds or seedlings very carefully. Both options are good for planting. But it depends, which option is easily available to you.  Then you have to prepare soil bed with well drained soil. It is recommended to add a small proportion of compost in plant soil because compost helps in better growth of plants. Doing this, home gardening will not further require any other fertilizer or complex things. Keep giving water properly to the plants. Do not give and oversupply as it damages plants. Also keep an eye that your plants do not get dry, so keep providing a suitable water supply. Make sure that your plants are getting enough sun exposure. Sunlight is necessary for photosynthesis and healthy growth.
While concluding, I do suggest that every home should go for kitchen gardening. It provides the best nutrients and healthy edible vegetables. You can grow all the above-mentioned vegetables in a handsome amount that is essential for your daily use. You can also add some more variety of vegetables according to your choice. I will suggest you try all the varieties of vegetables that are easy to grow so you may have a large variety of fresh vegetables. Keeping a kitchen garden does not only provide you healthy and fresh vegetables instead it also keeps you engages in a healthy activity. Since we all are locked down because of quarantine so we must go for some functional activities. Gardening is the best way to spend your energy in a positive way.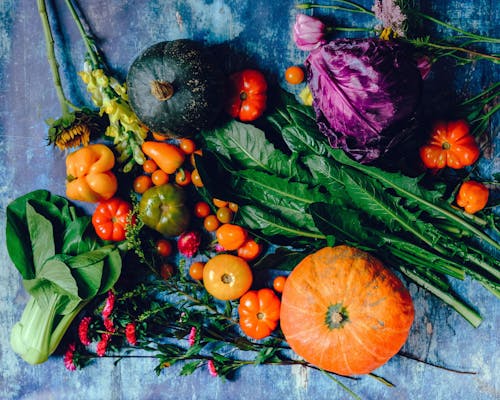 For Kitchen gardening, you do not require extra labor or care. All you have to assemble a well drained soil bed according to the methods which I have mentioned above. Then, you have to plant seeds or seedlings. You must provide a required sun exposure to your plants. Also, you need to give water to plants, eventually. In kitchen gardening, with a little but positive effort, you will get healthy fruit of your efforts.